---
---
BenQ GS1 LED DLP
Outdoor Camping Gear for Endless Fun
The first BenQ projector designed for both indoor and outdoor spaces, GS1 offers endless entertainment possibilities. Try something new and transform camping into an experience you'll never forget. GS1 is packed with all the benefits of an indoor projector, so bring it along and set up camp wherever you want!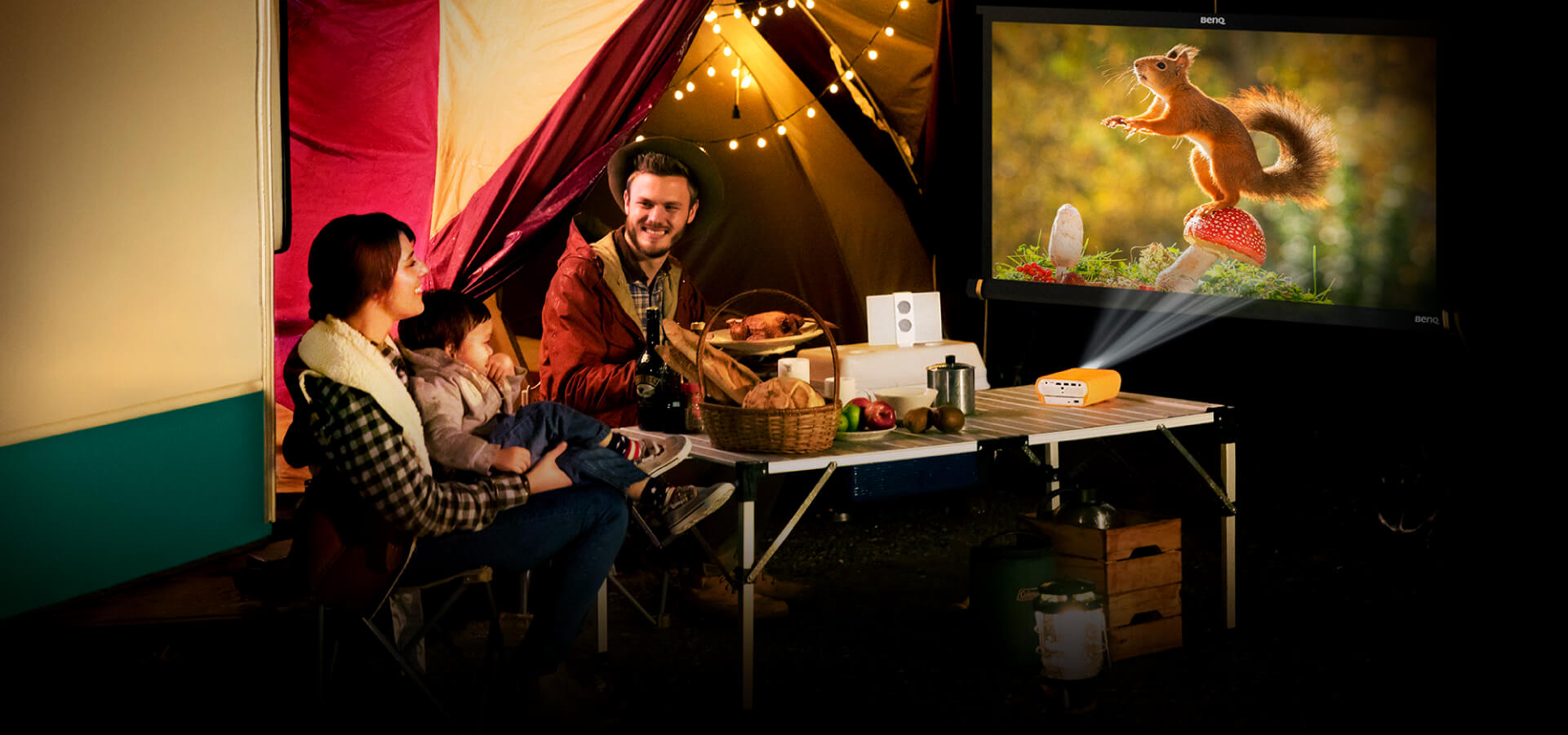 GS1's rubberized case offers Ingress Protection to withstand rain, spilt drinks, and more. Its IPX1 Splash Proof rating means you can enjoy your family's together time and refreshments without worry.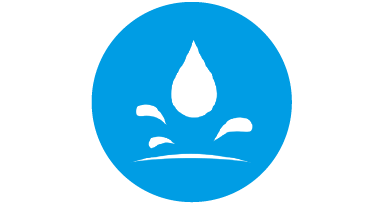 GS1's drop proof case keeps it safe even if it's accidentally knocked onto the floor from the tallest tables up to 60cm. The rugged design is also perfect for road trips, camping, and outdoor events.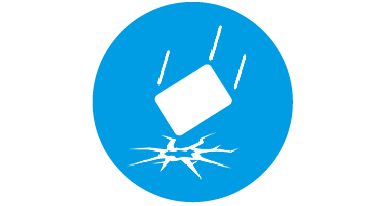 Unlike conventional projectors that can generate enough heat to become hazardous, GS1 LED projector produces minimal heat, making it safe for curious children to touch without hurting their hands.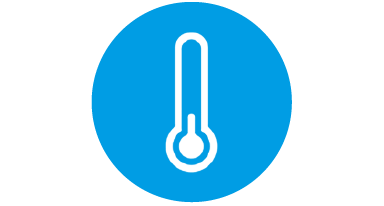 Unlimited Cable-Free Movies and Videos
Built in USB Readers for Untethered Enjoyment
GS1 offers built-in USB 3.0 and 2.0 readers to instantly play movies, music, and videos without a separate PC or Blu-ray player. Simply plug in a flash drive and enjoy high definition multimedia content with friends and family.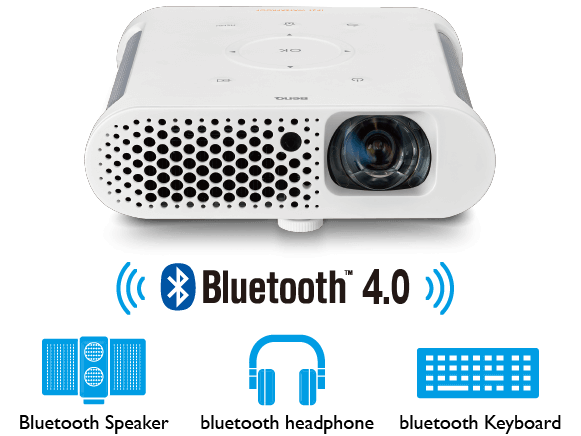 Connect Any Bluetooth Device
You can connect speakers via Bluetooth 4.0 for thrilling audio without wires. Kids can even enjoy a movie during a quiet evening with their own Bluetooth headphones, or connect a keyboard and mouse to play games in style.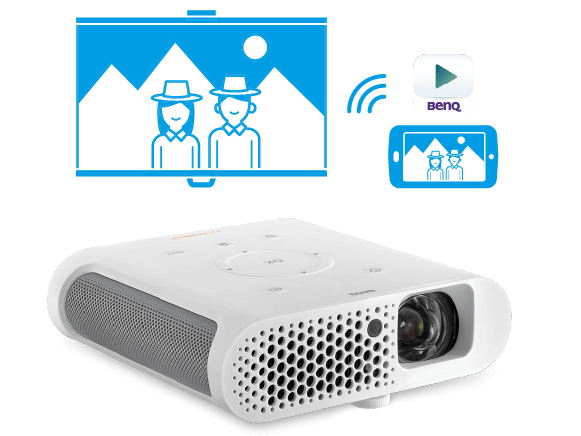 Play Your Favorites with BenQ Video Tray
Integrated BenQ Video Tray App easily manages favorite YouTube videos at your fingertips. Instantly bring favorited clips from popular and trending videos, music, news, cooking, travel, fashion, and more to the big screen!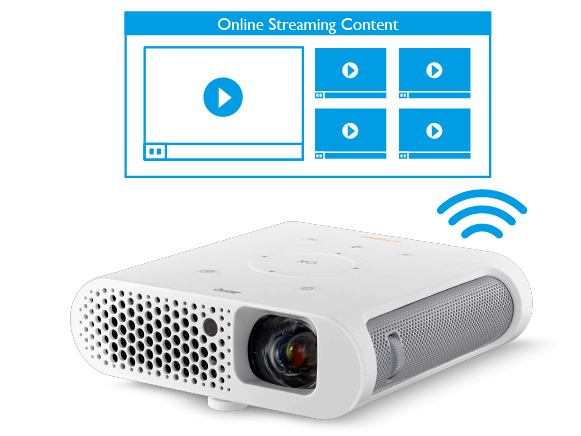 Instantly Stream Online Content
GS1 keeps even the fussiest teenagers happy with built-in WiFi for instant online sharing and streaming. Everyone can easily access their preferred content on a grand scale, ideal for when your family goes on the road.
Three Hour Battery Life with Hot Swap
GS1 is designed with a 3-hour battery to play movies without interruption even when there's no power outlet nearby. Whether watching videos, playing games, or listening to music, GS1 keeps the action going for the entire family to enjoy
Compact, Palm Sized to Take Anywhere
GS1 is small enough (13.9cm x 14.6cm) to fit onto the palm of your hand. Perfect for busy households, GS1 takes virtually no room yet provides big pictures anywhere. Weighing less than 1kg including the battery, GS1 is a super portable big screen, able to project larger-than-life images over 120" anywhere you bring it.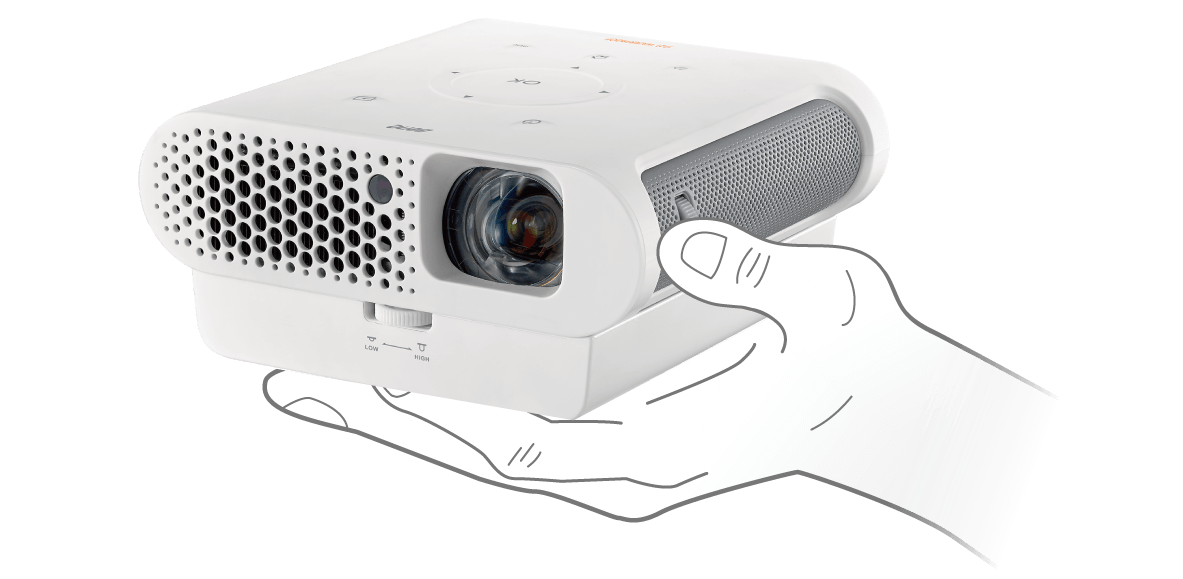 Big Pictures Anywhere: 60" Screen at 1m
With one of the world's shortest-throw portable projector lenses, GS1 can project a 60" image from just 1 metre away, and the picture gets even larger when you place it a little further. Whether watching on a wall at home or a portable screen outdoors, GS1 plays your favorite movies on a huge scale anywhere, anytime.

Ready to Go in Just Seconds
GS1 turns on in just three seconds so you can entertain your family instantly. Flick the simple on/off switch and let GS1 do its magic. Auto vertical keystone ideally aligns the image no matter if it's placed in your family room, tent, or motorhome. Perfect for busy non-techy parents and kids, GS1 simply entertains wherever your family comes together.
GS1's feet can be manually adjusted to suit the height of your wall or portable screen, ready to go wherever your family goes.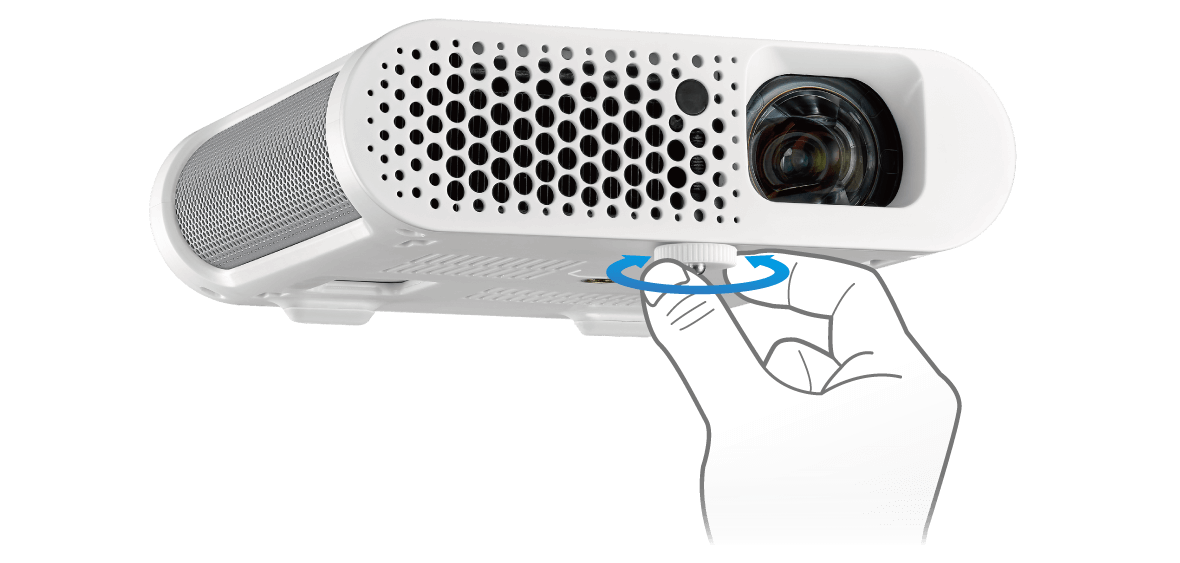 SPECIFICATIONSDisplay
Projection System : DLP
Resolution : 720p (1280x 720)
Brightness : 300lm
Contrast Ratio (FOFO) : 100000:1
Display Color : 1.07 billion colors
Native Aspect Ratio : 16:9
Light Source : LED
Optical
Throw Ratio : 0.8 (80"@1.4m)
Zoom Ratio : Fixed
Lens : F=1.5, f=5.53mm
Keystone Adjustment : 1D, Vertical +/- 40 degrees
Projection Offset : 102.5%±2.5% ‎
Image Size (Clear Focus / Maximum) : 30''~ 200"‎
Picture
Picture Mode : Bright/Camping/Vivid Color/Movie/Office/User ‎
Audio
Interface
HDMI (1.4a) / HDCP (1.4) : 1 HDMI-1 (1.4a/MHL/HDCP1.4)
MHL2.1 (Share with HDMI) : 1
USB 2.0 (Type A) : 1 (1.0A power supply and USB reader)
USB 3.0 (Type A) : 2 , USB Type A-1 (2.0/ Power Supply0.5A Reader) , USB Type A-2 (3.0/ Power Supply1.5A/ Reader)
Audio Out : 1
IR Receiver : 2 (Front & Rear)
Security : 1
Wireless
WiFi : Yes, 2.4G Single band, 2T2R‎
Bluetooth : Yes, Bluetooth 4.0
Special Feature
OSD
Language : Arabian/ English/ French/ German/ Japanese/ Korean/ Portuguese/ Spanish/ Simplified Chinese/ TraditioN/Al Chinese (10 Languages)
---